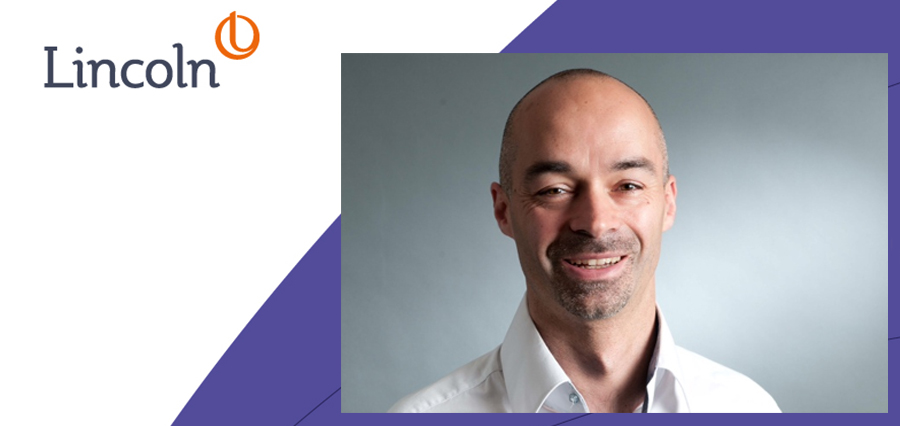 Guest: Thierry H., Business Unit Director of an international medical technology group, followed in his professional journey by Hilaire de Boisgrollier, Partner @Lincoln, in charge of the industrial and health sectors.
The community of Talents that we have built up over the years is one of our greatest assets. Lincoln consultants focus on providing personalized, long-term support through in-depth knowledge of their talent partners and their industry.
Thierry H., a successful professional journey – portrait.
His Master's Degree in Computer Science and Statistics at Paris Dauphine opened the door to finance, but it was Health industry and the attraction of scientific progress that led Thierry to join one of the world leaders in the pharmaceutical sector in 2001, where for 10 years he was in charge of a business unit within the IT department, and then the sales department.
Wishing to evolve towards more strategic functions, Thierry obtained a MBA at HEC in 2010 and joined Hilaire in search of a Business Development Manager for an Anglo-Saxon group specialized in high technology medical devices. Despite an atypical profile, Hilaire proposed his profile, convinced that Thierry would bring a new dimension to the position.
The meeting worked perfectly and for the last 7 years, Thierry's responsibilities have never stopped evolving: first in charge of the pharmaceutical network, then the hospital network, he has been managing a Business Unit since 2017.
Career development support
The priority of Lincoln consultants is to offer personalized support over a long term relationship, thanks to their in-depth knowledge of their Talent partners and their business sector. Hilaire, pro-active in the follow-up of his Talents, has thus allowed Thierry to experience a serene and ambitious professional mobility. When Thierry took over the hospital sector in which he had never worked, Hilaire offered him tailor-made training, and when Thierry was entrusted with the management of a Business Unit, it was a benchmark produced by Lincoln on innovative approaches in the management of the laboratory / hospital relationship that made the difference. Following this benchmark, Hilaire, who is always close to Thierry and the challenges he faces in carrying out his business, introduced him to a new talent, completing and diversifying his team.
A long term human relationship
"I'd call Hilaire if I ever felt a flop in my company tomorrow. »
To be the trusted partner, the lifelong professional mobility consultant on whom each of our talented partners can rely to evolve, train and develop their teams: this is how Lincoln consultants see their job.