Ophélie Marchal newly elected partner at Lincoln
With more than 18 years of experience within the group, Ophélie Marchal is now becoming partner at Lincoln. Expert in finance professions, particularly in the commerce retail and distribution sector, she will contribute to the development of the group, which is experiencing significant growth in France and internationally.
A graduate of the IPAG Paris business school in 1999, Ophélie Marchal began her career as a financial controller in the industrial sector for three years. She then joined the recruitment consulting firm Michael Page as a consultant specialised in corporate finance from 2002 to 2005. In 2005, she joined Lincoln as a Talent Agent focusing on financial, legal and Human Resources functions.
After several years of experience within the company, she exclusively focuses on finance and has taken on management responsibilities. Now, she is also in charge of issues related to non-discrimination and equality.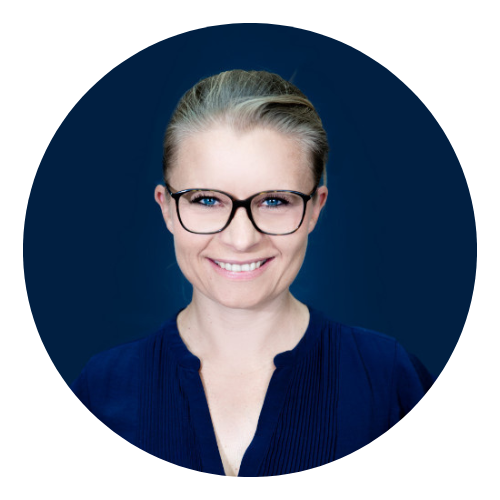 « I am very happy to become a partner within Lincoln. This is a new chapter in my career that began in this company almost 20 years ago! I look forward to continuing my commitment to the many Talents I have been supporting throughout their career, advising them on a daily basis for many years.»
About Lincoln :
Established in 1992, Lincoln's mission in human resources consulting is to support managers and leaders throughout their professional journey. Thanks to an excellent understanding of the economy and the HR sector, and with a vision that places people at its centre, Lincoln acts as a daily consultant for Talents from all sectors: corporate and business finance, digital and technologies, health and life sciences, financial services and capital investment…
Aided by hand-picked, internally trained, effective Talent Agents who are specialists in their sector, talented women and men are supported by the Group in situations as varied as Leadership Advisory (helping Talent to have better self-knowledge through coaching, training and assessment), Executive Search (leadership recruitment) and Executive Interim Management (temporary contracts for highly qualified managers on projects or as a replacement).
Central to Lincoln's core expertise is the establishment of a reliable and trust-based rapport between Talent and Agents. Lincoln's approach involves sustained collaboration with seasoned professionals, characterised by personalised guidance, attentive listening, in-house assessments, and the adept handling of pivotal career milestones. In tandem with an array of digital solutions, Lincoln has designed an encompassing ecosystem to address diverse human resources requisites.
PRESS CONTACTS

Romain Giglio – Publicis LMA
Tél. +336 24 74 68 05
Romain.giglio@publicis.com
Clara LOPEZ – Lincoln
Tél. +336 75 82 45 04
clopez@lincoln-group.com